Sean Smith, President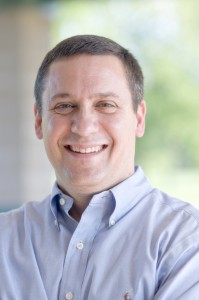 President and founder of The College Project, Sean Smith, is an independent college planner with over twelve years of experience in the field. He has a passion for working with teenagers and their families as they attempt to navigate the sometimes murky waters of college admissions and financial aid.
A resident of Lexington, KY for over 35 years, Sean is a graduate of both Lexington Catholic High School and the University of Kentucky. Sean is married to his lovely wife, Ashley, and they are proud parents of twin boys, Kyle and Landon.  He worked in property tax for eight years after college but found it wasn't nearly as rewarding as his volunteer position as a high school youth minister so he began looking for other career opportunities. He began working for another college planning firm in Lexington where he stayed for several years before deciding to branch out on his own and open The College Project.
During his time as a college planner, Sean has worked with hundreds of high school students and seen them get accepted to such schools as Harvard, Princeton, Yale, Duke, Vanderbilt and countless other prestigious institutions. But he has come to realize that while being accepted to and graduating from any of these fine colleges is impressive, the name of the school isn't nearly as important as finding the right fit for a particular student. And that is his goal: to assist students in finding the right college or university that will prepare them for whatever the next phase of their life might be.
---
Shane Munson, Vice President
Vice President of The College Project, Shane Munson, has over five years of experience in the field, and many more years of being awesome.  He enjoys helping teenagers and their families plan, and prepare, for college.
A resident of Lexington, KY for over 28 years, Shane is a graduate of Paul Laurence Dunbar High School (2003).  He earned his Bachelor's degree in Business Administration from Georgetown College and his Master's in Teaching from the University of the Cumberlands.  He is also a member of Kappa Delta Pi, International Honor Society in Education. Please, hold your applause until the end.  Shane is married to his lovely and very forgiving wife, Lindsay, and they have two dogs, Crosby and Emma-Belle.  Before getting involved with college planning, Shane went to college and worked for the YMCA Child Development branch as a counselor and assistant site director.  He also coached youth league baseball for three years.
During his time as a college planner, Shane has worked with many great high school students throughout central Kentucky and southwest Ohio.  While many students think of researching colleges, taking the ACT/SAT tests, applying for admissions, scholarships, and financial aid as "boring," "tedious," and "no fun at all, I have better things to do," Shane understands that it is necessary and tries to make the experience fun and enjoyable for everyone.  While making college more affordable is awesome, going to a prestigious school is great, Shane's main goal is to help a student find the college that they will be proud to visit on homecoming weekend, a place that prepared them for their next step in life, and a place where they will make many memories.
Lightning  Round!-
Cupcakes, aren't they great?  Yes!
Jeans: Too skinny? Yes!
Favorite Movie?  Grown Ups
Favorite Band?  The Killers
What is the first car you drove?  1988 Chevy Spectrum
What was your first job?  Host/Drive-thru worker at Frisch's Big Boy
If you were to make any sandwich, what would it be?  Grilled Cheese
Did you play any sports or participate in any clubs in high school?  Baseball, Basketball, football (1 year – the hits hurt), and hockey.  I was also in French club but can only remember "je m'apple Shane."
Whatever happened to predictability, the milkman, the paperboy, evening TV?  Ummmmmm
FEEL FREE TO CLAP!