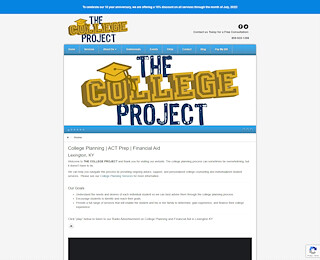 Contact us Today for a Free Consultation:859-935-1398. We can help you navigate this process by providing ongoing advice, support, and personalized college counseling services. Our Goals Understand the needs and desires of each individual student so we can best advise them through the college planning process.
College Counseling Service Lexington Ky
The College Project LLC
8596190439
114 Dennis Dr Suite B Lexington KY 40503
View Larger Map
We welcome your comments!