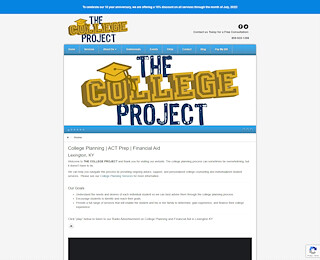 ¬ Please see our College Planning Services for more information. Our Goals Understand the needs and desires of each individual student so we can best advise them through the college planning process. Click 'Äúplay'ÄĚ below to listen to our Radio Advertisement on College Planning and Financial Aid in Lexington KY.
College Planning Lexington Ky
The College Project LLC
8596190439
114 Dennis Dr Suite B Lexington KY 40503
View Larger Map
We welcome your comments!